For Intended Parents
Frequently asked questions
Our Services are offered to clients Nationwide & Internationally. We work with a variety of clients, and will not discriminate against racial background, marital status or sexual orientation.
Our agency represents numerous donors & surrogates of all ethnic backgrounds.
Some women have premature ovarian failure as a result of disease, chemotherapy, radiation therapy, or surgical removal of their ovaries. Some women are born without ovaries. Those with genetic diseases or chromosomal abnormalities may wish to utilize third party reproduction to prevent passing these disorders to their children. Also, women who have waited to have children may have diminished ovarian function and require the assistance of an egg donor.
Egg donation is a wonderful alternative to adoption. It also allows the intended father to be the biological parent to the child and it gives the intended mother the ability to experience pregnancy and giving birth to her child.
A donor should be a healthy, responsible woman between the ages of 20-34, and of any ethnic background. It is required that donors be non-smokers, have no sexually transmitted diseases, and no major genetic diseases or health problems in their family.
We require that donors complete an extensive application containing questions about their psychological history. We will also make arrangements for them to take the MMPI and have psychological consult with our affiliated psychologist if the clinic they are cycling with agrees to accept the report. Additional fees will apply.The MMPI (Minnesota Multiphase Personality Inventory) is a personality test that helps to rule out any major psychiatric illnesses. Donors that have participated in prior egg donation cycles may have psychologists reports and MMPI results on file. Often times this will not need to be repeated if it has been completed in the past year.
We require that our donors complete an extensive application, which includes information about the donor's personal health, family health, and complete medical history. We question them regarding genetic conditions that could be passed on to your offspring. The medical and infectious disease screening will be mandatory by your fertility doctor prior to the egg retrieval. All clinics in the U.S. are mandated by the FDA to complete a complete FDA infectious disease panel on egg donors and gestational surrogate mothers. Donors who have already completed an egg donation have undergone medical screenings, however some things will need to be repeated according to your clinic requirements.
Yes, we do require that intended parents place the donor's compensation amount in a trust account set up with our agency to be disbursed according to the terms of the egg donation agreement. Our agency abides by the American Society of Reproductive Medicines guidelines regarding the compensation of donors. The ASRM stipulates that compensations exceeding $5000.00 require justification and compensation exceeding $10,000.00 are inappropriate. We do not represent any donors with compensation exceeding $10,000.00. The requested compensation may be found on the general information page of each egg donor profile.
We understand that unfortunately all egg donor cycles do not always result in pregnancy and a live birth. In order to make the process of implementing a subsequent egg donor cycle a little less costly for our Intended Parents we have implemented an Optional Shared Risk Policy.
Yes, in a situation where you choose a donor who does not live in close proximity to your fertility clinic we will arrange for her to travel to the clinic. Often times your fertility clinic will ask us to arrange for the donor to be screened locally and then have the results sent to the clinic. This is can be arranged in such a manner that is accommodating for all the parties involved.
If both parties agree to meet then we can arrange a meeting by phone or in person. Please contact our office to discuss the asssociated fee to arrange the meeting and compensate the donor for her time. Intended parents will also be responsible for any donor travels fees for the meeting. This includes mileage and food allowance if applicable.
Our donors are promised that we will maintain their anonymity. However, if there is a health concern that requires future contact with a donor then we will contact them and proceed discreetly when requesting the necessary information. 
In most situations our couples are seeking a donor with similar characteristics to themselves, such as hair color, eye color, height, weight and ethnic background.
We are adding new donors to our database on a weekly basis. We encourage you to check our database frequently for donors with qualities you seek. It is also recommended that you inform our staff of what you are seeking in a donor, so that we may assist you in locating your ideal donor. We offer specialty advertising for our intended parents. We do not charge a fee for specialty advertising and are typically able to find donors within 30 days.
From the time you choose an egg donor until the completion of the egg retrieval procedure, the process is generally about three months. Although, each unique situation may cause this time frame to vary. 
We feel that all families should be able to experience the joy of having children. We work with a variety of clients, and will not discriminate against racial background, marital status or sexual orientation. We work with clients of all ages and ethnicities.
Traditional surrogacy refers to a treatment in which a surrogate mother is inseminated with sperm for the purpose of conceiving for an intended mother. The surrogate in this scenario has a genetic and biological link to the pregnancy she might carry. Happy Beginnings, LLC does not coordinate traditional surrogacy arrangements. 
A gestational surrogate (also called a gestational host) is an individual in which embryos created by the intended parents are transferred into the surrogate mother's uterus, which has been prepared hormonally to carry a pregnancy. The gestational surrogate has no genetic link to the fetus she is carrying. This is the only type of surrogacy arrangement facilitated by Happy Beginnings, LLC.
At Happy Beginnings, we pride ourselves on our very strict confidentiality policy. We will use your information solely for the purpose of facilitating your egg donation or gestational surrogacy cycle.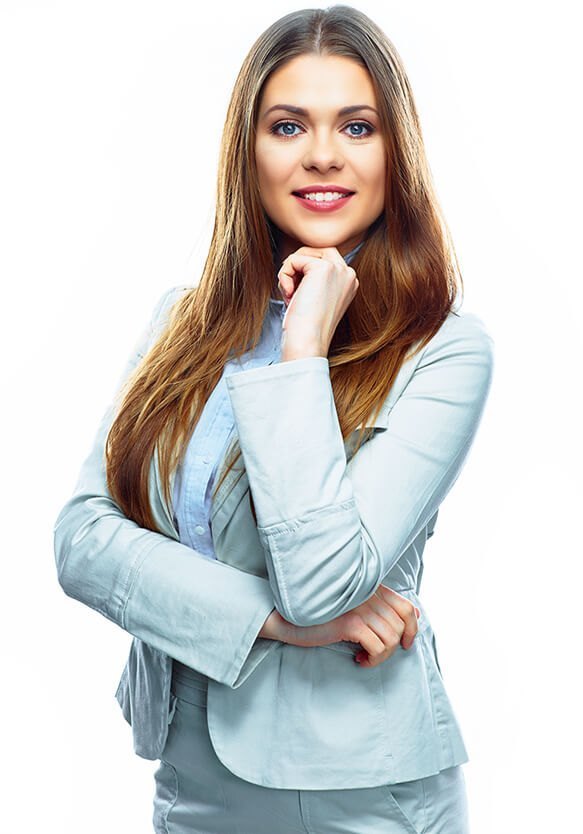 Additional Questions?
Contact us and we'll help.